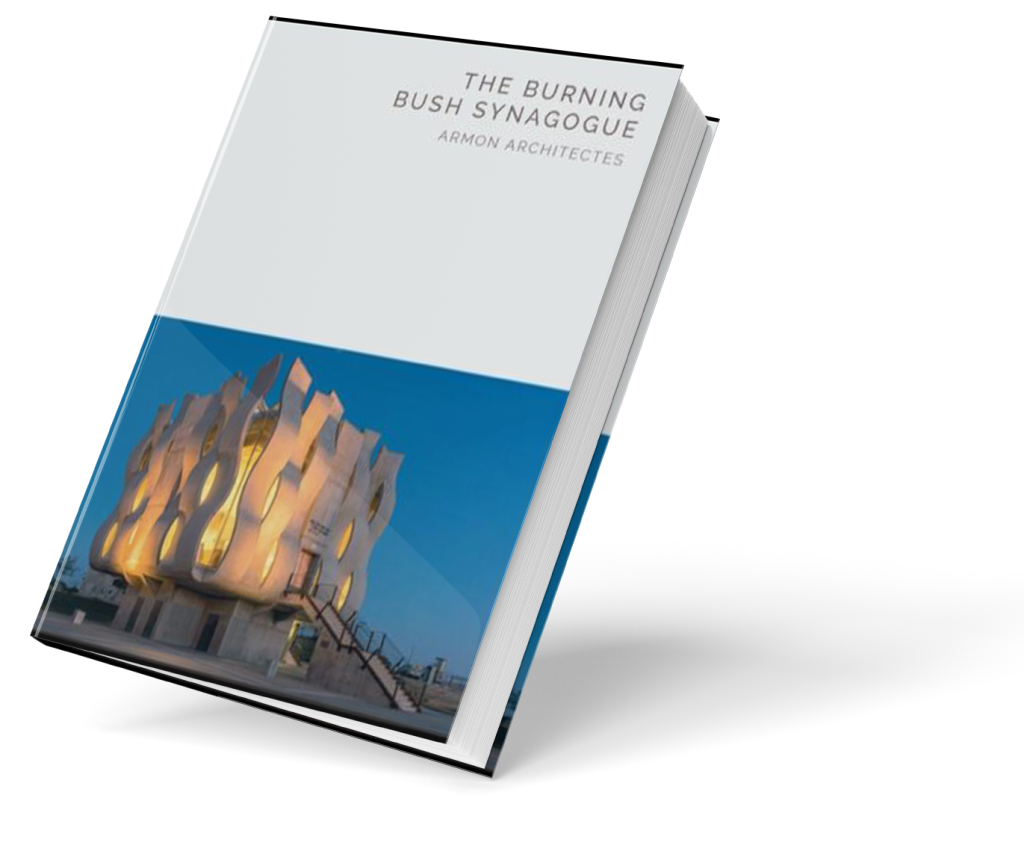 The "Burning Bush" Synagogue
"In the unique structure architect Eli Armon built, shaped like an altar with the flames surrounding the prayer hall, a new idea and special place was created. This place expresses not only a unique connection point between heaven and earth, but much more - it generates a unique link in Israel's heritage between past and future, from Abraham the Hebrew and Moses, to the young Israelis entering the officer's academy to take on the legacy of mission."
Maj. Gen. (Res.) Gershon Hacohen, from the preface of the book "The Burning Bush - The Synagogue of Bahad 1" describing the design and construction process of the synagogue at the IDF Officer's Academy. The book was published in 2021.
"If Architecture is a Language, a Building is its Story"
Architect Eliezer Armon connects spirit and matter in his work, creating amazing buildings based on principles of function and meaning. Armon previously worked at various firms and served as Municipal Engineer of Immanuel and City Engineer of Be'er Sheva. In addition to design work, he chaired the Public Relations Committee of the Independent Architects Association and owns the firm "Armon Architects". Armon has designed important public buildings in Israel including train stations, cultural and sports halls, education and welfare structures, gas stations, community centers, synagogues, and office towers, some of which he presents in his book "If Architecture is a Language, a Building is its Story". The book contains a sequence of particularly impressive project photos by artist photographer Uriel Massa, alongside detailed plans and sections.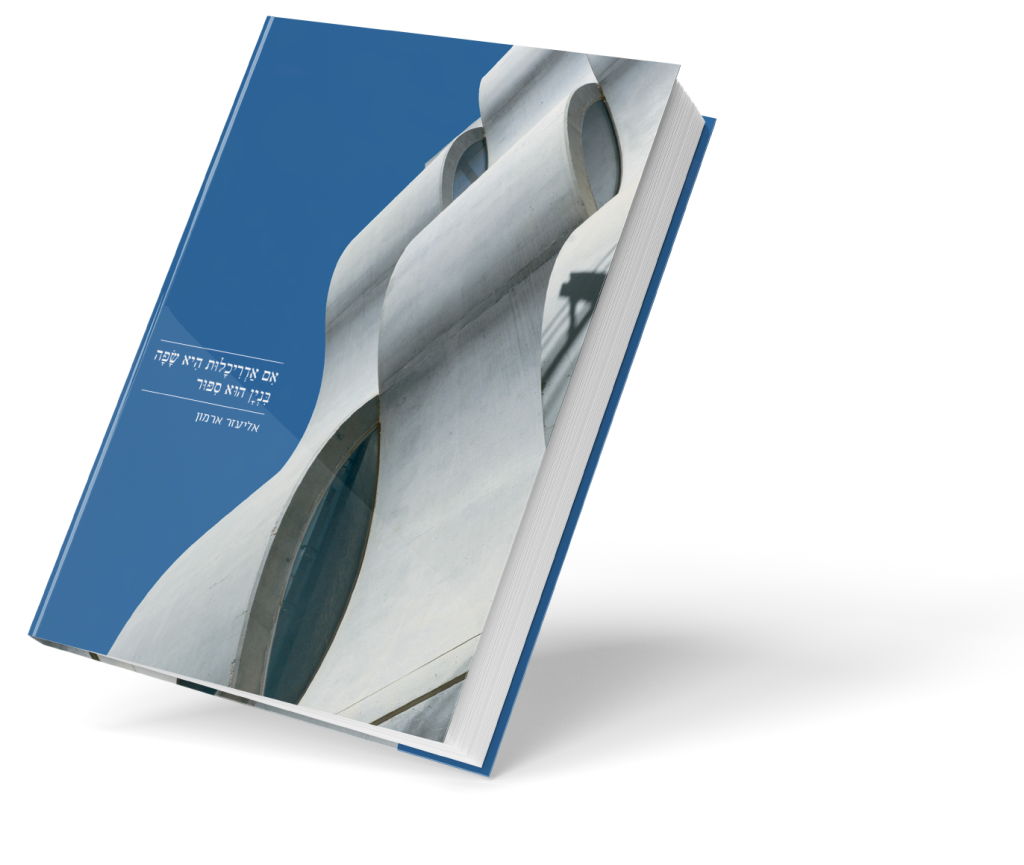 Architecture Films Produced by the Firm
If Architecture is a Language, a Building is its Story
In a personal and stylized film, architect Eli Armon lays out his architectural doctrine summarizing 20 years of unique creation. Reviewing his prominent buildings including the synagogue at Bahad 1, the Wolfson train station, the Be'er Avraham visitor center, Gilat Farm, and more - Eli elaborates on the theories and concepts guiding him in designing unique public structures.
Armon Architects' Four Principles of Transportation Planning
As experts in designing transportation complexes and train stations, architect Eli Armon and his senior staff detail the four principles guiding them when planning a transportation hub or train station.
An Architect's Life Cycles
To be worthy of being called an urban planner, an architect must complete several cycles in his life - the life cycle, the urban planning cycle, the population cycle, and the personal cycle.
Reviewing the dozens of projects planned by Armon Architects, Eli also surveys the different cycles in his life that led him to the forefront of urban planning in Israel.
Eli Armon - More Than Just an Architect
In this unique portrait, the unusual architect Eli Armon is presented, drawing inspiration from Kabbalah, martial arts, and Jewish tradition. The combination of the three creates the buildings he designs.